Rebranding Strategy: Elements and Examples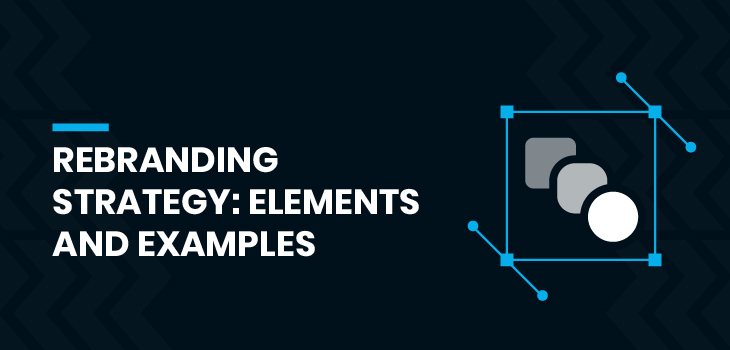 In this article, we're going to talk about rebranding strategy. So, if you have your brand and you're wondering if it is time to rebrand it, keep up with us until the end of the article; you're going to get your answer. 
Imagine you've just moved to a new house and the Interior architecture of this new house is not to your taste. You don't like the tiles, or the cabinets, … and also, your furniture does not match the new house. In this kind of situation, you think about some basic and important changes. Right?
Think about it, what are the changes?
Rebranding is like moving to a new house and making some important changes for your brand on the new house.
In other words, rebranding is a series of changes in the brand; including a change of name, logo, marketing, and advertising strategy, design of landing page, application, or adding some new features.
In rebranding, you can do one or some of these changes depending on the purpose of your new brand.
Is Rebranding a Good Strategy?
That's a very delicate question. Honestly, rebranding is good and helps a brand to not get old-fashioned and compete with others; But sometimes rebranding is unsuccessful. This mostly happens when a business doesn't have a good strategy and people feel more connected with the last version of the brand.
Rebranding or not is an important decision and you should think it over. Usually, this strategy costs a lot of money and is considered an expensive step for the company. So, you need a really good purpose to do that. 
What is the Purpose of Rebranding?
The rebranding follows so many purposes depending on what a company needs at the time. Sometimes the original brand needs more success, so the only solution is rebranding based on the weakness of the brand.
Other times your brand does a good job but with passing the of time, Competing brands become as successful as you and provide all the features of your brand, in this situation you need to be better. One that comes to mind is rebranding and adding to your brand features.
Of Course, not all the reasons for rebranding should be negative. There are so many brands that are doing great and have the worldwide attention
There are so many brands that have worldwide attention, their work is going well, and they still use rebranding strategies. They improve their work every day and have a good sense for new things, therefore they use rebranding to stay one step ahead of their competitors.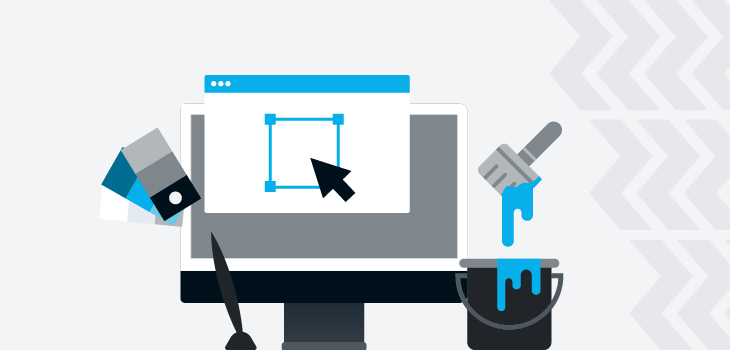 Rebranding Advantages
Having New Audiences
This is one of the most essential advantages of rebranding. Each small and large business wants to have new clients every day and rebranding is a great solution to achieve that.
For example, we can mention cigarette corporations. You probably know that housewives were the primary target of these companies, but after a time they all decided to change the target to men. So, the cowboy with the cigarette became a famous figure and of course, this rebranding was a huge success.
Therefore, don't be afraid to change your persona after a while; you can have a much bigger audience.
Strong Connection
Rebranding helps you to stay up-to-date and have a more influential connection with your audience. Let's be honest, if your audiences think of something new, you have to think about it too. it's not optional.
Otherwise, you're the old fashion guy who has nothing new to say and it's boring.
Consider Gucci. You probably have seen the movie and if not, you didn't miss much. Anyhow, in the movie it was explained how the Gucci brand was so close to bankruptcy and a new fashion designer (Tom Ford) saved the company with his new vision for clothes. Gucci kept its fabulous style and mixed it up with all new trends, and this took back all the old clients with a stronger connection.
Improving Brand Awareness
The fact that you use a real story behind your brand will help your company stay in the minds of customers during the rebranding process. Research shows that customers are more engaged with a company that shares their personal experience because these experiences can evoke emotions in the audience.
Of course, it is not necessary that real experiences are behind these changes. You can combine a smart and powerful story with a little change, exaggeration and elements of humor and make a wonderful campaign out of it.
Rebranding: Step-by-Step
What are the Reasons behind Rebranding? Determine them!
If the current brand has no problems and the main revenue indicators show a good trend, there is no need for rebranding. Some businesses rebrand for no particular reason, and if you ask them why they do this, they don't have a compelling reason. In fact, if the same brand remains, nothing will happen.
Rebranding is a big step for every business and has lots of expenses. therefore, you should have a strong reason for rebranding. these are some of the strong reasons that give you a flag to start rebranding.
Merging two companies, providing the new products or services that are not covered by current branding, retired brand, and ….
there are so many other reasons to rebrand, but keep this in mind that rebranding is the last option and you must have a solid reason for that.
Start market research
If you're going to rebrand, you could start from the beginning. now you have a fresh start. So, you can use it to identify every problem in your current branding. redefine your brand's persona, look closely at your visual branding, to your competitors, etc.
In market research, see which people buy from you and which people buy from competitors and why? by Comparing these two, you know the target market and find the needs of customers.
At the end of your research, you should have a list of your current branding problems and be ready to change them all.
Start writing your rebranding plan

When you did all the research and it got clear what problem or purpose rebranding is going to solve, it is time to plan.
At first, you have to decide whether your rebranding is general or partial. In general rebranding, you're going to change everything, the vision, mission, values, and strategy of your brand, but you just want to change one or two things, the rebranding is partial.
The wider the rebranding is, the cost and the risk of it goes higher. For example, when the visual identity of the brand changes so much that it has nothing to do with the previous version, you have to remind customers for a long time that this is the same brand but with a new look; This will cost you a lot.
Rewrite the Brand's OKR and Values.
When will the new brand be unveiled?
How long does it take to redesign each part of the visual identity, website, rebrand introduction teasers, etc? What will be the ceiling of costs for all stages? write all of it down.
Inform People in your Company
After research and planning, prepare the brand document and provide it to any person or department involved in the work process; Logo designer, website designer, digital marketers, etc.
start the meeting with everyone in the company, inform them about the lack of your current branding, and tell them why are you decided to rebrand and what are the goals of your branding in the future. the more they know, the better they will do.
Review the brand's identity
Review the brand's name
Changing the brand's name is one of the greatest risks of rebranding and most companies wouldn't take the risk. but in great crises when people don't have a good vision of your company, you might want to change it.
Rethinking the brand's slogan
These small sets of words usually get used to make companies and products or services stick in consumers' minds. changing the slogan has a lower risk than changing the brand's name. Therefore you can give it time and think are you happy with your current slogan? Is it catchy? Is that ring a good feeling bell in mind? is that related to your new brand identity?
Redesign Logo
We highly recommend a new logo design. Usually, logos are following new modes and as time passes, your logo could be considered old fashion. therefore, it is nice to give it some changes. another reason to change the logo is that you can always demonstrate your rebranding over time, by just showing the change of your logos and the number of the year. in other meaning, your rebranding can be well-documented. Nowadays most brands follow more minimal logo designs, your graphic design team also can give it a try.
Start a Focus Groupe
Focus group presentation and limited survey Before introducing the brand publicly, show it privately to small groups with diverse tastes. Use the feedback for final revisions and prepare for the unveiling stage after achieving the best results.
Announce your Rebranding and Start your Campain
Even though rebranding alone is the factor of attracting attention and increasing awareness of the brand, the unveiling stage can coincide with news such as new products, the start of social responsibility programs, attracting capital, opening new branches, etc. mark
A brand unveiling ceremony along with the following tasks can replace the new brand well with the previous mental image:
Publication of news reports
Informing on social networks with videos or attractive posts
Urban advertising
Notification of changes by sending a message to the customer club
Update and launch the site or application