How To Use Linkedin For Business? (Step-by-Step Guide)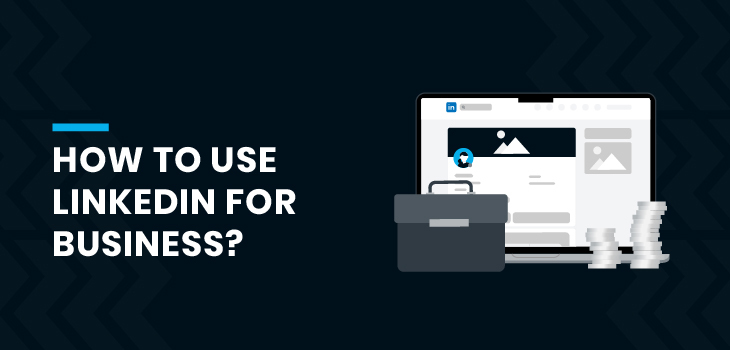 Linkedin launched 19 years ago, on May 5, 2003; up until January 2023, it had 900 million members. This platform is grown from a website that targets job seekers to a complete social media platform. Now, LinkedIn is considered a great place to browse, and many people spend their time on this platform. 
In past, companies used LinkedIn to find employees, but today most B2B companies put Linkedin their priority social media platform. Where they can reach customers and grow their target audience.
You might not be a B2B company and you think to yourself that so, LinkedIn is not for me, but hold that thought.
Linkedin is a classy platform for business and if you grow on this platform, you can help your branding. You can share company news on LinkedIn, your workplace and your team. Also, you can give a chance to B2B businesses to reach you! Funny how things work out, right? 
Create a LinkedIn business page
We would love to help you with this part, but it's all guided on Linkedin. The most important thing in this process is to not skip anything. Linkedin claims that compelled pages get about 30% more traffic, which is gold. 
The complete profiles also use the advantage of unlock tools like content suggestions.
Therefore add your profile and cover photo, write the description about your company, add the location and hit all those green lines until your profile is complete.
Publish some useful content 
This step almost works on every platform. Before anyone notices you on social media, you have to build up some content and let people know what kind of page you have.
Publish at least 10 posts such as articles, useful links which lead to your website, videos about your company, etc.
This sort of content is your promise to your future followers that they are going to see some of this interesting content if they keep following you.
Now that you set up everything on your page, is time to invite some people in.
Use all Linkedin potential to create content 
Linkedin allows their user to provide different kinds of content from other social media platforms. Don't forget that this is the premier business platform in the world, so, you have many professional tools to make content. We name a few of these tools that might be interesting to use.
Writing article 
Despite most social media platforms, on LinkedIn, you can publish long-form content. Amazing news, if you write a powerful article with SEO considered, your content will get a great view from google too. We call this, killing 2 birds with one stone.
Content suggestion tool
Every content producer knows have difficult it is to always create new ideas and be creative. Linkedin is aware of struggle too. In the content suggestion tool, there are three useful categories; Trending Articles, Employee Milestones and Company News.
The Trending Article tab shows you the list of content from others, you can share them or use them as helpful new ideas.
Employee milestones are the tab for big news such as promotions announcements.
5-3-2 or 1-1-4 Rule 
There are some interesting rules that might give you hints about what you want to post on Linkedin. You can follow the 5-3-2 rule which means that for every 5 shared content, you can post 3 original and 2 fun content. Or you can use the 1-1-4 rule; post 1 original content, 1 shared content and 4 content from others. You might get confused by these rules, but just keep in mind that these rules trying to help you publish more various content. 
Invite People to Follow your Business Page on Linkedin 
Every personal account on LinkedIn that participate in the business account has been allowed to invite 100 people from its own personal contacts. It's might be a little confusing but this rule is established to block spam and also, it could help people to improve teamwork.
Hence, we suggest that you add your team to the Linkedin business account and give them a super admin role; this way, they could invite 100 of their connections too.
Don't forget to be peaky on your chance of invitations and build up the followers who are your potential customers or who let you to more followers.
Another interesting thing about this invitation is that every time someone accepts them and starts following you, you get the chance to follow one more.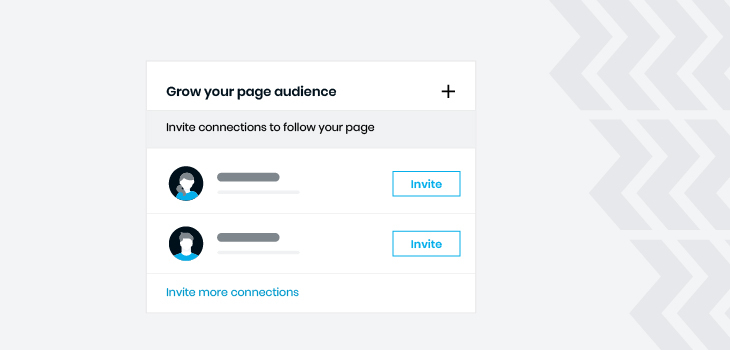 Encourage Your Employee to Engage More
According to the analysis, the average employee's connections on LinkedIn are 10 times their company's followers!
That's it. The numbers are obvious and a great lead to what you have to do. Try different ways to engage your employees with your business account. Share some of your meetings, announce promotions, celebrate the achievements in your work, ask your employees to update their job descriptions and add companies name to them.
Remember the best time to post on LinkedIn
It is recommended to post 2 to 5 times a week and try not to post twice a day; Because your posts are not getting as much engagement and impression as you expect.
Normally it is best to post during working hours and avoid the weekends. We don't want to fixate on the golden hours to post. Don't worry about it, by posting a few times you will find out which are the best hours for you to reach your audience.
In the end, you can count on Resont to schedule and post all your amazing content. Resont is a social media management tool that is integrated with LinkedIn and other important social media platforms such as Instagram, Facebook, etc. At Resont you can manage all these platforms at once.