Effective Paid Social Media Ads Strategy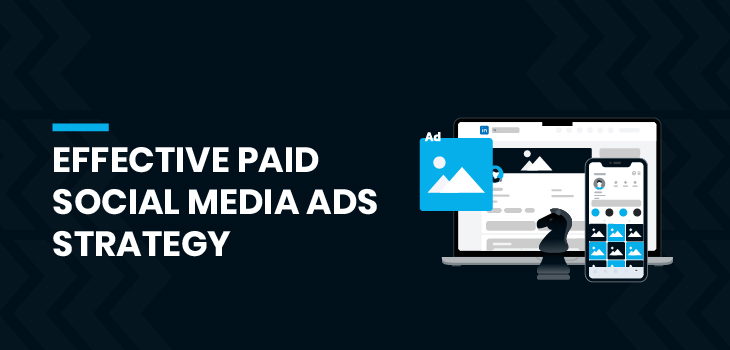 Advertising in social networks has become an integral part of the activities of all companies and startups today. Maybe until a few years ago, you could easily attract new customers and make a good income with a few daily posts on social networks and some activity; But in the modern world of digital marketing and with the use of different social media platforms and the emergence of new marketing methods, advertising in these networks has become very important.
In the following, we will explain to you what are the goals of various businesses in advertising, what are the advantages of these advertising methods, what are the types of social media for promotion and how can you advertise effectively. Stay with us.
All kinds of advertisements on social media
Different social networking platforms each have their own advantages; Therefore, in order to know which of the types of social media is more suitable for your business and which audience is a better option for you, you should be familiar with the benefits and uses of each. Of course, depending on the type of business, you may need to choose several social media to be more effective. In the following, we have mentioned the most important examples of social media.
Facebook
With over 1.6 billion users, Facebook is the largest social media platform for businesses. This social media is perfectly suitable for store businesses and it is possible to present advertisements in the form of images, videos, slideshow, full screen on mobile, etc. The ad that the companies do can be seen in the feed, live and messenger sections of Facebook. You can also use this social network to generate leads or acquire new potential customers.
Instagram
Instagram has become very popular with retail businesses because of its predominantly visual nature. It also has about 500 million online users daily. In Instagram, the advertisement content can be seen in the form of images, videos or carousels. Advertisement of businesses on Instagram is displayed in story, post and feed. The advantage of this social media is that its engagement rate is up to 58% higher than Facebook and the age range of the audience is mainly between 18 and 34 years; So if the persona of your audience matches with the people on Instagram, it can be the best possible platform.
Youtube
YouTube is the largest video-sharing platform and the largest video search engine in the world. People around the world watch billions of hours of video every day; So for video promotion, YouTube is the best platform. For advertising on YouTube, you can also get help from Google Ads. Advertisements on YouTube are displayed in three ways:
TrueView: Videos that are shown before the selected video starts.
Unskippable: It is exactly the same as the previous type, but it is impossible to reject the ad.
Bumper: short 6-second videos that play at the end of the video.
LinkedIn

B2B businesses prefer LinkedIn to advertise and promote new activities, products or services, and more. In fact, LinkedIn is a place for professionals in various fields of work and companies can sell their products to those who are involved in organizational decisions. In LinkedIn, there are video ads, dynamics, sponsorships and short messages in the feed section.
Twitter
Twitter is the next platform where professional and ordinary people are active. Considering that the nature of Twitter is completely dynamic, it is possible for your ad to go viral much faster than other social networks; Therefore, various businesses, especially small startups, can use Twitter to inform their audience about their brand. However, it is possible to advertise products and services and create a direct conversion of a potential customer into a buyer. Advertisements on Twitter are done in the form of tweets, trends, and user account ads, and according to surveys, the desire to buy on Twitter users is 6.9 times higher than on other networks.