How To Create a Social Media Content Calendar?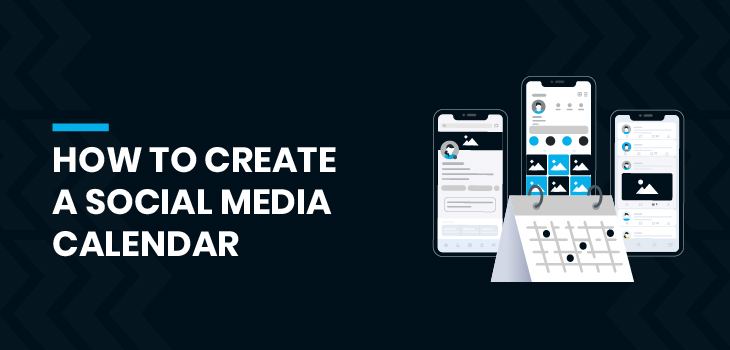 As the name of the content calendar suggests, creating a content calendar for social media is the best way to plan and organize the content you want to produce in the future.
Usually, when you're thinking of a title for your content and quickly creating and posting it on your social networks, you're prone to typos, tone issues, and other mistakes.
Therefore, to avoid these problems, it is better to set aside a specific working day to create titles for the coming days and schedule posts to reach more people.
The social media content calendar is an overview of your upcoming social media posts, organized by date. You can add more details such as the platform you plan to publish the content on or the author of each piece of content.
A social media calendar usually includes a combination of these elements for each post:
Date and time of live broadcast
Social network and account where it will be published
The type of content to be published such as image, video, or text
Links and tags to include
Start with Social Media Audit
You need to have a clear picture of your social media accounts before you start creating your social media post calendar. More clearly, you should define the following for each of your accounts:
1- Define a KPI for each account based on the platform you post on and the goals you pursue
2- The demographics of your audience
3- The most successful posts, campaigns, and tactics
4- Gaps, weaknesses, and opportunities for improvement
5- Take note of how many times you currently post on each social network
Analyze the results of your activity for clues about how posting frequency and timing affect your audience engagement and conversion rates.
Choose the Right Social Networks
Deciding what type of content to post is a key part of your social media strategy and an important step in creating a social media calendar. There are a few standard formulas for content composition that you can use to get started:
One-Third Rule Social Media
A third of your posts promote your business, which attracts new customers.
Another third of your posts will be curated content from thought leaders in your industry.
A third of your social posts include personal interaction with your followers.
20-80 Content Sharing Rule
80% of your posts are designed to inform, educate or entertain.
20% of posts directly promote your business or drive conversions.
You also need to determine which social network to use for which type of content and which may not be necessary for you at all. Decide what your social media calendar will include
Your social media calendar will not look exactly like everyone else's. For example, a small business owner probably has a much simpler calendar than a big brand.
So, in general, include the basic details in the content calendar of your social networks, such as:
Platform type
Date and time of publication
Images (photos, videos, images, infographics, gifs)
Using UTM links to track entries
Platform-specific format (post, rails, story, survey, live, advertisement, etc.)
Related campaign
Paid or organic
4-1-1 Social Media Rule
The rule also can give us all a powerful model for content creation. Most digital marketers are familiar with the 4-1-1 rule, but it is worth saying a little about it.
According to this rule, for every piece of content that you share about yourself or the brand you work with, you must share news from another source and 4 pieces of content written by other people.
With the help of this rule, you don't constantly talk about yourself and you pay more attention to the wishes of your audience. The social media audience wants to know a lot, and of course, not everything they want to know comes from you and your brand. Show them that you know what's going on in your field. Feel free to share the content written by your colleagues that you admire. With this method, the audience will come to you for any news and events in the field of your business.
Ask For Feedback
Your calendar is most effective when it makes sense and works for everyone who needs to use it. So ask your team for feedback and ideas to make sure it meets the needs of everyone on the team, to change some details, or add a few columns if it seems vague.