What is Social Media Management Tool?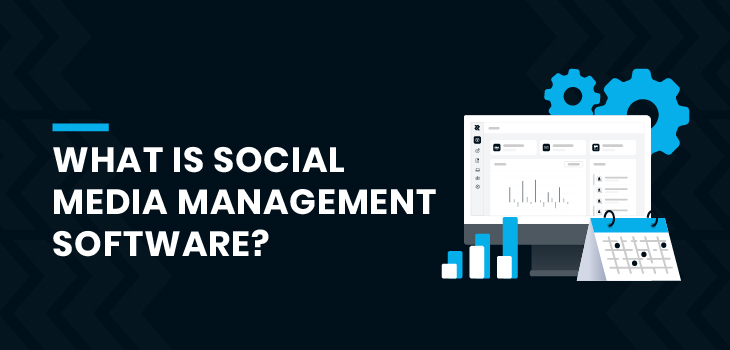 There are so many articles indicated to the most used or best social media management tools, but some of us still have a question about what is social media management tools and why should we use them.
The question that needs to be answered first is why businesses need to be on different social networks for digital marketing. Usually, people have one or two favorite social media networks, but those apps are not the same. Each social network is suitable for a few purposes and attracts some people to them. Therefore businesses have to manage their presence on multiple social media to target more customers.
Managing all social networks is quite a job and took forever to handle them.
What types of posts should be posted in each network? How many posts should be posted in that network per day? And there must be someone to answer the comments and questions. When the business uses several social networks, one person can't achieve all these tasks.
At this point, most businesses consider using social media management software (SMMS). These kinds of software help customers manage all their social networks at once.
There is no need to go on Instagram for checking DMs, then switch to Linkedin for uploading a post. You can do all of that in one platform; your social media management tool.
Helpful Features of Media Management Tools
Features such as scheduling and posting across all social media networks, responding to direct messages and comments in one platform, analyzing tools to measure performance, etc could be very useful, so good social media management tools should be assured to offer these features to their users.
Also, a good platform should be able to manage several social networks like Facebook, Twitter, and Instagram. having some useful free features for small businesses could be a nice gesture that is recommended to all social media management tools.
Which Social Media Management Tool Suits Your Business?
Before asking which social media management tools is useful for your business, you have to look at the product or services you provide, the persona of your customers, and the most helpful social networks that lead you to your goals. when you decide which social networks are more helpful for your business, then it's time to look for the best SMMS that suits you.
Each management tool has some amazing offers for its users. some features are focused on Facebook and some on Linkedin, and of course, you might wanna use the free features that are available on management tools, therefore you have to compare them quite well. in the end, with all this data, you would find the best management tool for your business.
Having Social Media Management Helps to Gain Profit?
As it is clear from the definition of social network management, it is not easy at all, whether the number of followers is high or low. Using SMMS means saving money.
Because with the help of these kinds of tools, you and your team save time and use that time to produce more innovative content and engage to your followers.
Also, the work of checking and analyzing the statistics related to these networks becomes better and more accurate with the help of these tools.
According to many marketing experts, social networks are very suitable for expanding business, but managing social networks takes a lot of time. According to studies conducted in North America, 92% of marketing experts value social media marketing. Also, 80% of small and medium businesses use social networks to develop their business.